MBBS, BSc(Hons), MRCS(Eng), MSc, FRCS(Tr & Orth)
Consultant Orthopaedic Surgeon – Specialising in Spinal Surgery
Spinal Specialist
Amarjit graduated from The Royal Free & University College London Medical School in 2005. He trained in the Oxford and Cambridge rotation as a junior doctor. He completed his Trauma and Orthopaedic SpR training on the London NW Thames Rotation.
During his training, Amarjit was an Anatomy Demonstrator/lecturer at Oxford University. He was elected onto the British Orthopaedic Trainee Association (BOTA), Specialist Training Committee (STC) and British Association of Spinal Surgeons (BASS) Executive Committee. He was awarded the Royal Society of Medicine (RSM) Presidents Gold Medal Podium Prize in 2012. Amarjit is well published and has over 50 international conference presentations. He is currently a journal reviewer for the Bone and Joint Journal (BJJ), Honorary Clinical Lecturer at Imperial College London and an examiner on various FRCS(Tr&Orth) revision courses.
Amarjit spent two years on the training rotation specialising in spinal surgery at St Marys Hospital Major Trauma Centre, Charing Cross Hospital and the Royal National Orthopaedic Hospital (RNOH) in Stanmore. He obtained his CCT in 2015. He has completed a Post-CCT Spinal Fellowship at the Royal Berkshire Hospital in Reading and a 1-year Complex combined Neurosurgical & Orthopaedic Spinal Fellowship in Queens Medical Centre (QMC), Nottingham. Amarjit has received training in modern spinal techniques, including navigation and is an advocate for innovation, advances in spinal surgery technology, motion-preserving surgery, bespoke patient-specific implants and minimally invasive surgery. His areas of interest are degenerative spine, adult deformity, trauma and minimally invasive surgery (MIS).
Undergraduate training
1999-2005 – Royal Free & UCL Medical School
2002 – BSc(Hons) in Orthopaedic Science. RNOH, Stanmore.
2005 – MBBS
Postgraduate training
2008 – MRCS(Eng) – Royal College of Surgeons of England
2012 – MSc – Evidence-Based Trauma & Orthopaedic Surgery. University of Warwick
2014 – FRCS(Tr&Orth)
2015 – Certificate of Completion of Training (CCT) in Trauma & Orthopaedic Surgery
Prizes
Undergraduate – 9 prizes/awards (Anatomy, Physiology, Orthopaedics, Surgery)
Postgraduate – Royal Society of Medicine (RSM) Presidents Gold Medal Prize. 2012
Memberships
General Medical Council (GMC)
Royal College of Surgeons of England (RCS Eng) (Fellow)
British Medical Association (BMA)
British Orthopaedic Association (BOA)
American Academy of Orthopaedic Surgeons (AAOS)
British Association of Spine Surgeons (BASS) (Executive Committee Member)
AO Spine
Eurospine
North American Spine Society (NASS)
Spinal Fellowships
2015 – Royal Berkshire Hospital, Reading
2016 – Queens Medical Centre. AO Spine Fellowship.
2016/17 – Travelling fellowships/visitations to various centres in France, Germany, Spain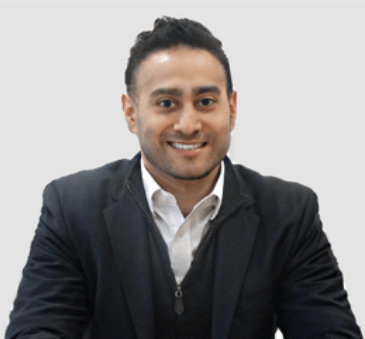 CONTACT DETAILS
​SWLEOC
Denbies Wing
Epsom General Hospital
Surrey
KT18 7EG
T: For Admissions call: +44 (0) 1372 735 826 For OUTPATIENTS call: 0137273 5641
E: esth.swleocschedulingteam@nhs.net