GPs please see below for our simple referral process whether within region or out
GP referrals to all of our consultant-led services are available through the NHS e-Referral Service (e-RS).
We are not able to accept paper referrals from GPs. Instead, all practices must make full use of e-RS for all consultant-led first outpatient appointments.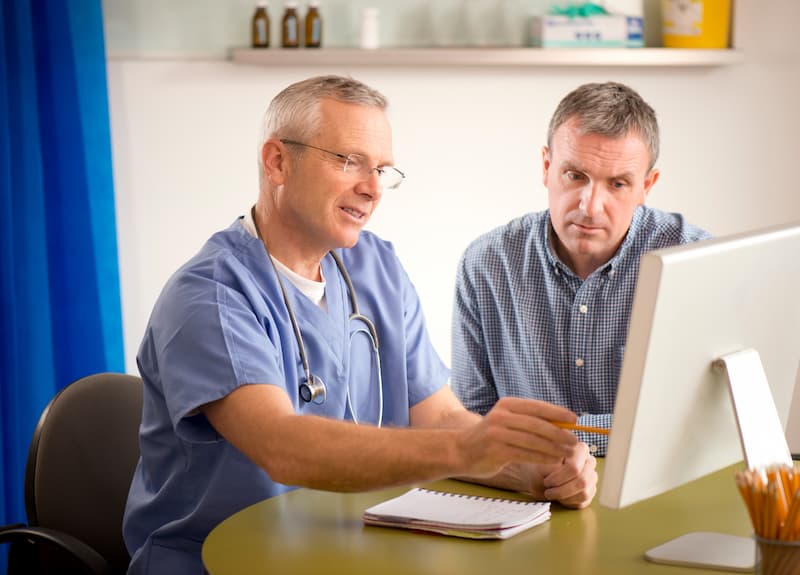 Refer your patient directly to SWLEOC via e-RS, which includes a full directory of our services and other useful information. Many of our clinics include our 'one stop service' which means if a patient is listed for surgery they can be pre-assessed at the same appointment, to save multiple visits. Alternatively, refer your patient to an orthopaedic consultant at your local hospital via e-RS, which may be Epsom, St Helier, Croydon, Kingston or St. George's.
Your Patient will be seen by a consultant at SWLEOC, where an assessment is made. If your patient is seen at one of our partner hospitals (as listed above) and surgery is required, the consultant will refer your patient to SWLEOC, where they will be treated.
The following referral checklist can be used for those patients who may require a hip or knee replacement.
Have all non-surgical pathways been exhausted?
Is the patient agreeable to surgery?
Is the patient fit for surgery?
If patients are referred to a local MSK service, advanced practitioners are also available to refer to SWLEOC clinics
Step 1
Patient complains of a musculoskeletal problem.
Step 2
(if hip or knee) GP undertakes a hip or knee Oxford Score (if they use this scoring tool).
Step 3
Discuss referral with patient and ensure they are as fit as possible for surgery (no other underlying health investigations currently being undertaken).
Step 4
If appropriate, refer your patient via e-RS. If you are a GP and have any queries regarding the referral process then please contact esth.eocenquiries@nhs.net
Patient transport service
SWLEOC provides transport for those patients who find it difficult to access public transport or have a disability. This is an immensely valuable service providing patients with a worry free, door to door service.