MBbs, MrCS(Eng), DIP(Sport & Exercise), FRCS, (TR&ORTH)
Consultant Orthopaedic Surgeon – Specialising in Hip & Knee Surgery
Mr Feroz Dinah is an Orthopaedic Surgeon based in Surrey, UK. After graduating from the University of London in 1996, he undertook specialist orthopaedic training, authored several orthopaedic publications, and spent one year on a highly esteemed research fellowship at John Hopkins University in the USA. He then completed 12 months as a fellow specialising in knee surgery in the UK before being appointed as an Orthopaedic Consultant locum at Addenbrooke's Hospital in 2009, where he also gained experience in hip replacement surgery.
In 2010, Mr Dinah took a substantive post at Epsom and St Helier Hospital NHS Trust and has since has a substantial amount of experience as a Consultant Orthopaedic Surgeon. He further developed his interest in all types of sporting injuries affecting the knee, including ligament damage, meniscus tears, patellar instability, and micro fractures. Aside from arthroscopic procedures, he also conducts revision knee replacements, partial or full knee replacements, and primary hips replacements.
Mr Dinah is constantly expanding his expertise and regularly attends national and international courses to continue his own development, and he currently sits on multiple management and governance committees for orthopaedics.​​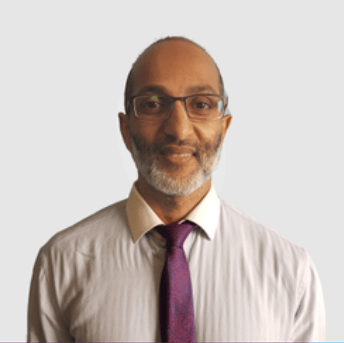 CONTACT DETAILS
​SWLEOC
Denbies Wing
Epsom General Hospital
Surrey
KT18 7EG
T: For Admissions call: +44 (0) 1372 735 892 For OUTPATIENTS call: 0137273 5642
E: esth.swleocschedulingteam@nhs.net