MBBS, MRCS, FRCS (TR&Orth), MSc, SEM
Consultant Orthopaedic Surgeon – Specialising in Knee Surgery
I am a Consultant Orthopaedic Surgeon with a specialist interest in knee surgery. I have extensive training and experience in all aspects of knee pathology, ranging from paediatric knee conditions, ligament ruptures and sports injuries, to complex and revision knee surgery. I am trained in using navigation, robotics and minimally invasive techniques.
​
I graduated from Bart's and the Royal London Medical school in 2006 and completed my specialty training in South West London. I undertook a prestigious national fellowship in the UK Osteotomy Centre, Basingstoke and the world renowned international fellowship in Brisbane Orthopaedic & Sports Medicine Centre. I was awarded the BOSTAA travelling fellowship in Europe. I am fellowship trained in trauma and was awarded the AO trauma fellowship in Boston Massachusetts. I attended a trauma observership in Pretoria, South Africa. I was appointed as Consultant Specialist Knee and Trauma Surgeon at Kingston Hospital in July 2019.
I treat and provide management for the following; ACL Rupture; Knee ligament reconstruction including anterior cruciate ligament and multi ligament work, Paediatric ligament surgery, Anterolateral ligament surgery, Posterior cruciate ligament surgery. Revision ligament surgery; Knee arthroscopy including meniscal repair and meniscal transplantation. Cartilage repair; Anterior knee pain; Revision knee surgery; Degenerative knee disorders; Sports injuries; Tendonitis; Tendinopathy; Osteotomy including complex intra-articular and revision Osteotomy. Knee replacement surgery including Unicompartmental Knee Arthroplasty; Total Knee Arthroplasty; Revision Knee Arthroplasty; Robotic assisted joint replacements; Patellofemoral Pain; Patella Dislocation.
I am trained and have experience in all aspects of knee surgery. I am fellowship trained by both national and international leading authorities in knee preservation techniques. My specialist interests are in knee preservation and sports knee injuries.
I have taught on several courses including the Mumbai International Knee Osteotomy Course, Basingstoke Knee Masterclass and the Arthrex Live Knee Surgery Symposium.
I have received awards from specialty societies, BOSTAA and ESSKA. I have published extensively and have presented over 40 national/international presentations. I have also contributed to five text books.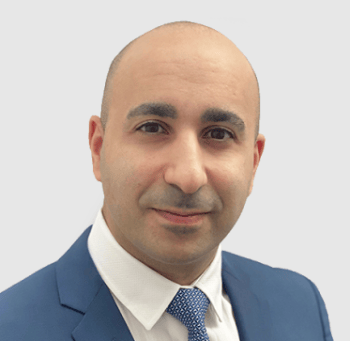 CONTACT DETAILS
​SWLEOC
Denbies Wing
Epsom General Hospital
Surrey
KT18 7EG
T: For Admissions call: +44 (0) 1372 735 826
E: esth.swleocschedulingteam@nhs.net