MBChB, FRCSEng, FRCSEd, FRCSGlas, FRCS (Tr & Orth) MFSEM (UK)
Consultant Orthopaedic Surgeon – Specialising in Knee Surgery
Professor Deiary F Kader
Director of Research
Knee Surgeon
About Professor Kader and his professional career:
Professor Deiary Kader is a knee arthroplasty and arthroscopy (Sports) surgeon, researcher, academic, educationalist and humanitarian.
After completing his fellowship training in knee and sports surgery in Australia and the UK. He was invited to accept a Consultant Trauma and Orthopaedic Surgeon post at the Queen Elizabeth Hospital Gateshead and to become a team doctor for Newcastle United football Club. This gave him the opportunity to care for professional athletes and obtain the Membership of the Faculty of Sport and Exercise Medicine (MFSEM) in the UK.
In August 2015 he was appointed as a Consultant Orthopaedic Surgeon specialising in complex knee surgery at the South West London Elective Orthopaedic Centre (SWLEOC), and was appointed as Deputy Medical Director from 2019-2021. Currently he is the Director of Research of the Academic Surgical Unit at SWLEOC.
He has been a visiting professor at the Faculty of Health and Life Sciences Northumbria University, Newcastle since 2007. In the past 15 years he has developed a passion for research and postgraduate training. To date, he has published over 150 scientific papers, book chapters and articles.
He is a co-editor of two of the bestselling Postgraduate Orthopaedic books in the UK, Director of London Research course, co-director of the advanced knee arthroscopy cadaveric course run by BOSTAA/RCS and part of the faculty of postgraduate FRCS Orthopaedic education nationally and internationally.
Since 2010 he has been dedicating a significant amount of time to humanitarian work. He is the chairman and founder of NGMV medical charity & Life Academy (www.ngmvcharity.co.uk), war trauma reconstruction surgeon for the International Committee of the Red Cross (ICRC) in Lebanon (www.icrc.org/en/where-we-work/middle-east/lebanon) and Swisscross foundation adviser and surgeon in Erbil/Iraq. Recently he published Life Academy (Personal Insights) book (available on amazon). Life Academy's ultimate goal is to empower people and prepare them mentally to tackle challenging life issues that are rarely taught through traditional schooling, colleges or universities.
Furthermore, he is the Current President of BOSTAA (British Orthopaedic Sports Trauma and Arthroscopic Association), since 2017 he has been a member of FRCS Tr&Orth examiner's board (JCIE-RCS), member of the Royal College of Surgeons (RCSEng) quality assessment panel and appointments advisory committee (AAC).
Professional roles:
Chairman and founder of NGMV Medical Volunteers and Life Academy
Chairman & founder of London Research course
Member of the Royal College of Surgeons (England) quality assessment panel
Member of the Royal College of Surgeons appointments advisory committee.
FRCS Tr&Orth examiner. JCIE-RCS exam Board member.
Board member of FRCS exam oral question writing
Board member of Doctors club UK.
Codirector of Advanced Knee Arthroscopy courseRCS/BOSTAA Watford
Board member of Accord Forum/London.
Chairman of British Iraqi Orthopaedic initiative group.
Head of Trauma & Orthopaedic Department QEH (2005-2009)
External examiner Sports and Exe Medicine MSc, Nottingham University 2014
External examiner at Nottingham University 2015-2019
Faculty of Postgraduate FRCS Orthopaedic Course (International)
External examiner for MSc Applied SEM, Nottingham University 2016
Clinical director of NE-OASIR Research group oasir.co.uk (2008-2014)
Managing director of North East Orthopaedic and Sport Injury Surgery Ltd
External examiner MCh Orth and ENT, Edge Hill University 2008-2013
Conditions treated:
All knee problems from A-Z
Meniscal damage
Cartilage lesions
ACL and PCL ruptures
Multiligament injuries
Patellar dislocation
Patellar arthritis
Anterior knee pain
Osteoarthritis in the young and older population
Painful previous total knee replacement
Patellar tendon injuries and chronic pain
Quadriceps tendon injuries
Leg Realignment
Procedures performed:
Knee Arthroscopy meniscal excision/repair, Microfracture.etc
ACL reconstruction/Revision
PCL reconstruction/combined ACL&PCL/multiligament
Patellofemoral re-alignment/ MPFL reconstruction
Primary & Complex Total Knee Replacement
Revision Total Knee Replacement
Patellofemoral replacement
High tibial osteotomy/distal femur osteotomy
Procedure not performed:
Unicompartmental knee replacement
​Postgraduate training:
Fellow of the Royal college of Surgeon England
FRCS (Tr.&Orth)
Fellow of the Royal college of Surgeon Glasgow
Fellow of the Royal college of Surgeon Edinburgh
Certificate of Completion of Specialist Training (Tr.&Orth)
Member of Faculty of Sport and Exercise Medicine (UK)

Prizes:
Lyman Smith award 1998 ($1000) for the best-conducted research
International Intradiscal Therapy Society (IITS) meeting, San Antonio, USA.
Travelling fellowship to Cleveland Clinic, Ohio. Sports Health Clinic. Visiting Dr Tony Miniaci (knee and shoulder surgeon) October 2003
Spine Society of Europe travelling fellow 2001 for 4 weeks visiting 8 hospitals in Ireland, England, Denmark, France, Germany and Netherlands.
British Orthopaedic Sports Trauma and Arthroscopy Association travelling fellow 2012-2013 for 3 weeks in USA and Europe

Memberships of professional organisations:
BOSTAA: British Orthopaedic Sports Trauma & Arthroscopic Association
BOA: Fellow of British Orthopaedic Association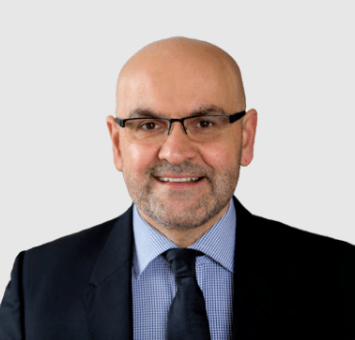 CONTACT DETAILS
SWLEOC
Denbies Wing
Epsom General Hospital
Surrey
KT18 7EG
T: For Admissions call: +44 (0) 1372 735 832 For OUTPATIENTS call: 0137273 5643
E: esth.swleocschedulingteam@nhs.net